Our Team
William F. Flynn
Strategic Security Advisor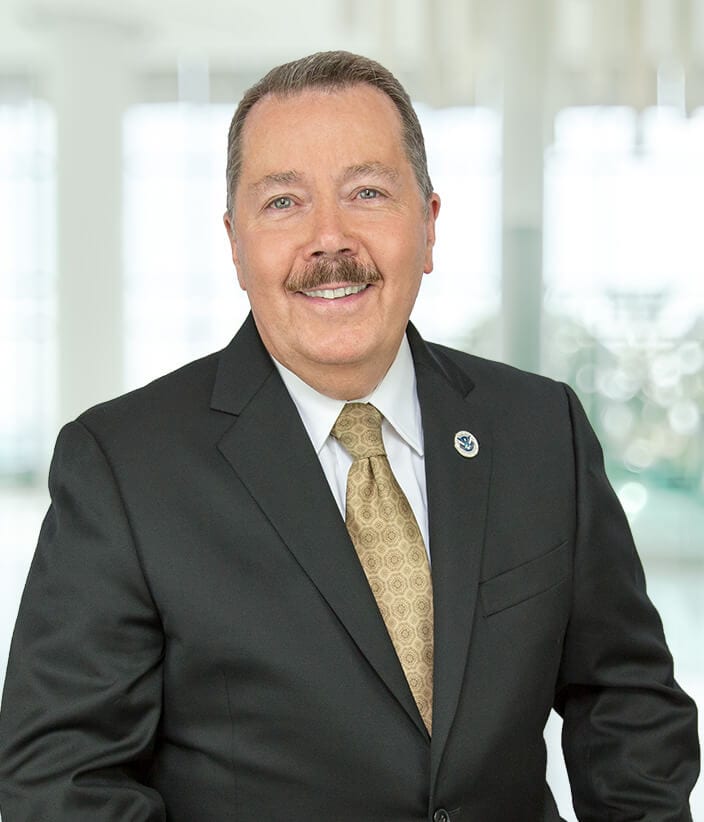 William F. Flynn
Strategic Security Advisor
William Flynn serves as a Strategic Security Advisor to RedLand Strategies, specializing in homeland and national security policy and operations, with a focus on critical infrastructure security and resilience. Flynn previously served as the Principal Deputy Assistant Secretary of the U.S. Department of Homeland Security's Office of Infrastructure Protection, where he led the coordinated national effort to reduce risk to our nation's critical infrastructure posed by acts of terrorism. Flynn also serves as a Senior Fellow at the George Washington University Center for Cyber & Homeland Security.
Flynn has extensive security experience, including:
Member of the Homeland Security Intelligence Council, Counter-Improvised Explosive Device (C_IED) Executive Steering Committee, and the Counterterrorism Advisory Board.
Flynn led the DHS efforts for Presidential Policy Directive 17, countering the transnational threat of improvised explosive devices and the President's plan to reduce gun violence in the aftermath of the Sandy Hook elementary school shooting.
In 2012, Flynn was selected by the Secretary of Homeland Security to chair a North Atlantic Treaty Organization's (NATO) committee responsible for coordinating and monitoring national and NATO arrangements for civil emergencies, crisis management and critical infrastructure protection. Flynn has served 24 years with the NYC Police Department (NYPD). On September 11, 2001, he responded to the terrorist attacks on the World Trade Center, overseeing the collection and custody of recovered evidence and property, the biometric identification of recovered victims and the deployment of emergency response equipment.
Flynn is also a retired Captain with more than 35 years of active and reserve service in the United States Navy, with deployments to the Middle East, Southwest Asia, and the Philippines.
Flynn holds a Baccalaureate Degree in Criminal Justice from St. John's University and a Master's Degree in Organizational Psychology from Columbia University. Among his numerous military and civilian awards are the Legion of Merit, the Director of National Intelligence Meritorious Unit Citation and the prestigious Senior Executive Service Presidential Meritorious Rank Award, which honors career executives for sustained extraordinary accomplishments.
Back to our team