National Preparedness Month – September 2022
September 22, 2022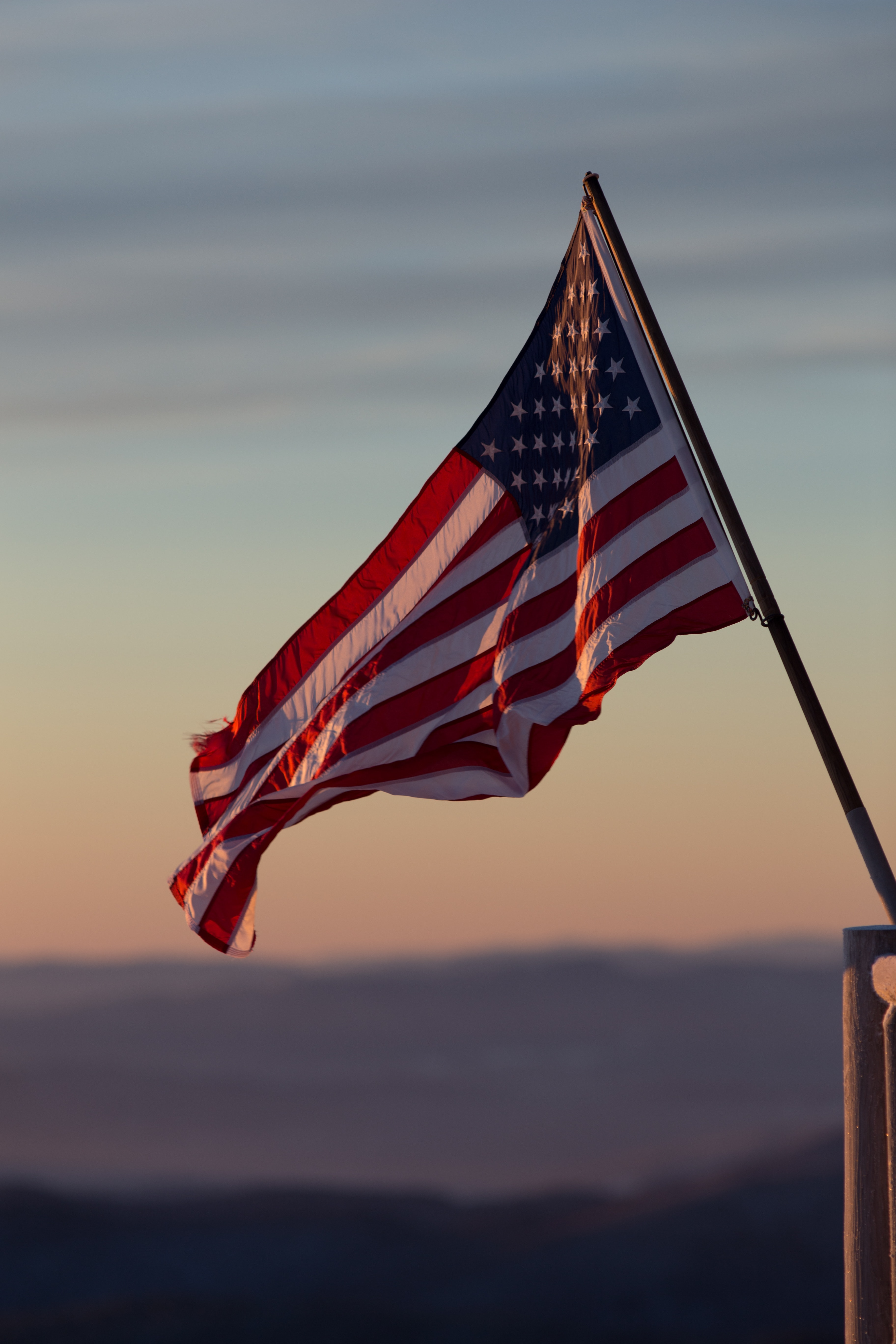 Every year, the United States Government observes National Preparedness Month in September to remind Americans to be ready for any disaster — man-made or natural — that could affect them, their homes, communities, or businesses. This month aims to reduce the fallout of large-scale emergencies by preparing every citizen, young and old.
National Preparedness Month is one way in which governments have strengthened their capability for addressing disasters. The National Preparedness Architecture is a comprehensive approach to preparing the United States for all threats. Since 9/11, the US Government is taking measures to encourage the citizens to prepare. The tragedy of September 11, 2001 showed us how important preparation is for our nation.
This year, National Preparedness Month will focus on reducing the effects of natural disasters. With hurricanes and wildfires wreaking havoc across the country, it's more important than ever to make sure you're prepared for anything.
The team members at Redland Strategies, including Michael Balboni, John Gibb, Bill Flynn, Jim Sherry and Tom DeJesu have all responded to emergency events and disasters.  They have witnessed first-hand the positive difference that being prepared means for a quicker recovery.  Our team has been on the ground at events including the aftermath of the World Trade Center, TWA Flight 800, Tropical Storm Lee, Hurricane Sandy, the midtown Manhattan steam pipe explosion, crane collapses, and others.  Protecting life and property and getting communities back up and running as quickly as possible requires planning, coordination and persistence.
2022 Theme: A Lasting Legacy
Each year National Preparedness Month has its own theme. This year's theme is "A Lasting Legacy." The life you've built is worth protecting. Prepare for disasters to create a lasting legacy for you and your family.
National Preparedness Month FAQ
What is the national preparedness goal?
As per the official United States Government website, the goal for national preparedness is, "A secure and resilient nation with the capabilities required across the whole community to prevent, protect against, mitigate, respond to, and recover from the threats and hazards that pose the greatest risk."
What are the four phases of emergency preparedness?
There are four steps to emergency preparedness — Mitigation, Preparedness, Response, and Recovery.
What are the three levels of disaster?
Disasters are categorized as minor, major, and catastrophic disasters.
Why We Love National Preparedness Month
Everybody is trained to have practical safety steps
In the event a disaster hits, every second will count. The lessons — and the safety plan — we create during National Preparedness Month can help every household be better prepared for different disasters.
The community is safer with its own survival preparations
Learning how to protect yourself is the smartest step you can take to help your community. The more people that are prepared, the faster your community can recover from the effects of the disaster.
We reduce losses … and fear
Fear and panic increase the losses brought on by the disaster. Simple Preparedness activities like floodproofing the house and securing items that can shake loose in the event of earthquakes can reduce the damage.
Emergency Preparedness Month Tips & Official Government Organization List
In honor of Emergency Preparedness Month, we wanted to share some tips on how to be better prepared for emergencies. Whether you're a government official responsible for disaster response or a large company with employees in multiple states, it's important to have a plan in place in case of emergency. Here are some tips and insightful .GOV websites to help get you started.
Know your risks: The first step to preparedness is understanding the types of disasters that could happen where you live, work, or play. Check out www.ready.gov/know-your-risk for more information.

Make a plan: Once you know your risks, it's time to make a plan for how you and your loved ones will stay safe during an emergency. Visit www.ready.gov/make-a-plan for more information and resources.

Build a kit: A disaster supplies kit is a collection of basic items your household may need in the event of an emergency. Visit www.ready.gov/build
While it's important to be prepared for emergencies all year long, September is a good time to review and update your emergency plan. Make sure you have an emergency kit stocked with supplies, and consider enrolling in a first-aid or CPR course. Most importantly, remember that preparation is key – so make sure you have a plan and everyone in your household knows what to do in case of an emergency. Stay safe this month and all year long!
How to Celebrate National Preparedness Month
Get ready for any event
With the incidences of disasters rising year after year, it makes sense for every citizen to prepare themselves. Visit official websites like Ready.gov, the National Oceanic and Atmospheric Administration, and the Centers for Disease Control and Prevention to learn more about how to reduce risks to life and property in the event of any major disaster.
Run mock safety drills
Test out your safety plan, build a disaster kit with all the essentials, and run your loved ones — especially the kids — through what to do if disaster hits. This can give you a better chance of emerging on the other side with minimal losses.
Support community preparedness
Look around, and we are sure you will find multiple ways to get involved long before disaster strikes. You can volunteer at the Red Cross, for your Neighborhood Watch, at the local fire station, or even visit the Citizen Corps to get a better sense of how your talents can be used. The official websites of each organization would be the best place for more information on next steps.
History of National Preparedness Month
The roots of the word disaster can be traced back to Ancient Greek and a word that translates to 'bad star.' This is in reference to the idea that bad things happen because of the position of the planets.
A disaster, a calamity, an emergency, is an event that causes widespread human, material, economic, and/or environmental damage. This event can be a short-term or long-term one. Earthquakes, hurricanes, floods, fires, and even terrorist attacks are all classified as such. Whatever the cause, the result of such a disaster devastates societies, changing life as we know it. In some cases, disasters have also been known to change history as we know it.
Some of the worst disasters in American history include the Great Mississippi River Flood of 1927. A levee burst, causing a torrent. This then took out other levees on the way south, flooding over 165 million acres. This flood resulted in Congress enacting the Flood Control Act the year after this disaster, and the U.S. Army Corps of Engineers was given the responsibility for flood control on the Mississippi River.
The Federal Emergency Management Agency (FEMA) created the National Preparedness Month (NPM) three years after the September 11 attacks to encourage every American to plan for emergencies. This month is managed and sponsored by FEMA's Ready Campaign. They chose September for its historical significance and the fact that the peak of the Atlantic hurricane season is in the middle of this month.
FEMA, for its part, has been around since the 1800s — as a legislative act, initially, and was officially launched by President Jimmy Carter in 1979. The September terror attacks spurred the creation of the U.S. Department of Homeland Security (DHS), and FEMA became an agency under this department.
National Preparedness Month Timeline
1889
First Peacetime Mobilization
The American Red Cross's response to the Johnstown Flood is the first time this agency has mobilized for a peacetime effort.
1906
The Worst Natural Disaster
An earthquake hits San Francisco and is labeled one of the worst natural disasters in the history of the United States.
April 1, 1979
FEMA is Born!
America realizes the need for a dedicated system after repeated major natural disasters in the 1960s and 1970s; President Jimmy Carter signs an executive order establishing the Federal Emergency Management Agency (FEMA).
2002
FEMA Gets New Management
In response to the 9/11 attacks, President Bush creates a new agency, the U.S. Department of Homeland Security (DHS); FEMA is taken under this department.
2004
Our Month Launches
FEMA establishes the National Preparedness Month (NPM), which is managed and sponsored by FEMA's Ready Campaign, in conjunction with the Ad Council.
Plan Ahead with Redland Strategies
That's why we want to offer a few crisis management tips for you and your team. Here at Redland Strategies, we have extensive experience in emergency preparedness and crisis response. We would be happy to speak with you about our services, or share these tips with you so that you can create or improve your own emergency plan. If a disaster does occur, don't hesitate to reach out to us for help. We are here to support you through every step of the recovery process. Have a safe and healthy Emergency Preparedness Month!